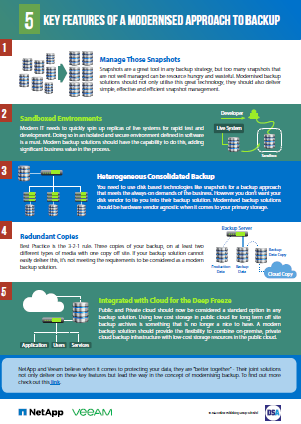 Our Special Infographic on
5 Key Features of a Modernised Approach to Backup
.
Download this Infographic to Understand
5 Key Features of a Modernised Approach to Backup.
NetApp and Veeam believe when it comes to protecting your data, they are "better together" - Their joint solutions not only deliver on these key features but lead the way in the concept of modernising backup.