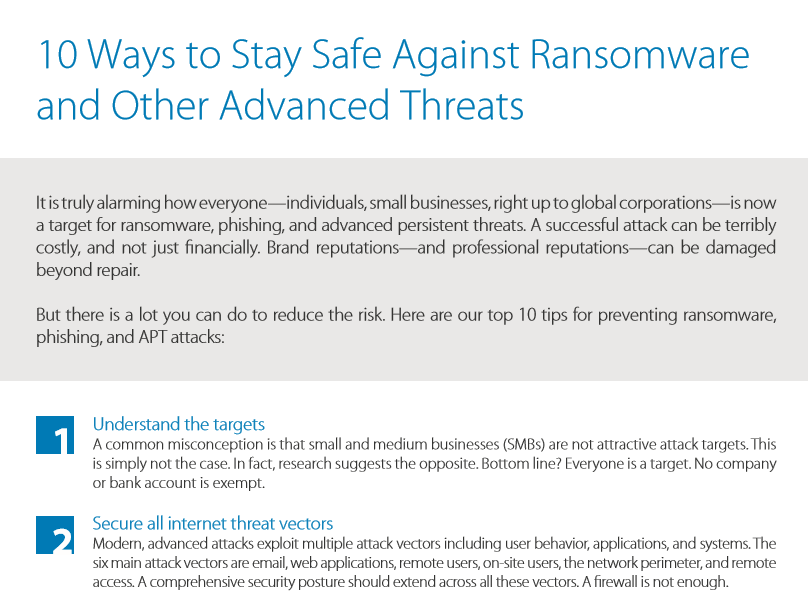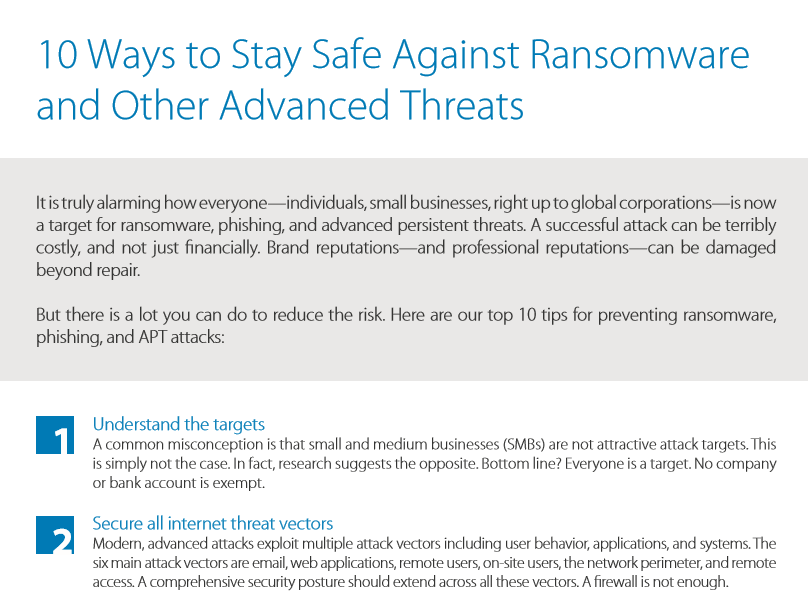 Imagine, the business you built tirelessly for the last 5, 10, maybe 20 years, could be gone in a few seconds. Scared yet?

We hope you are. It's already happening. It's not slowing down. The last few years we've seen increase in ransomware in the papers. We don't' think you quite understand how severe yet though.
With that, thank you for downloading "10 Ways to Stay Safe Against Ransomware and Other Advanced Threats"