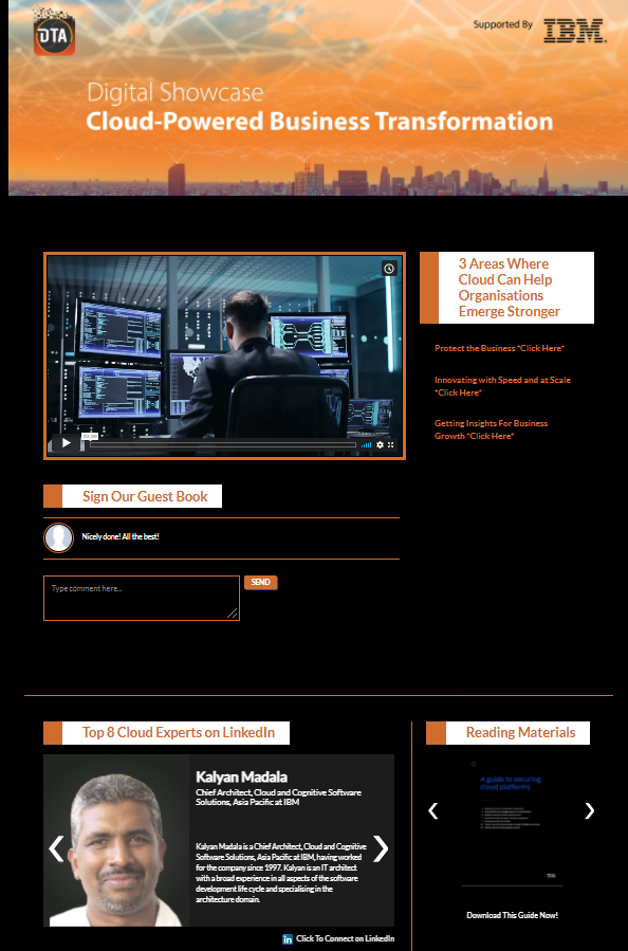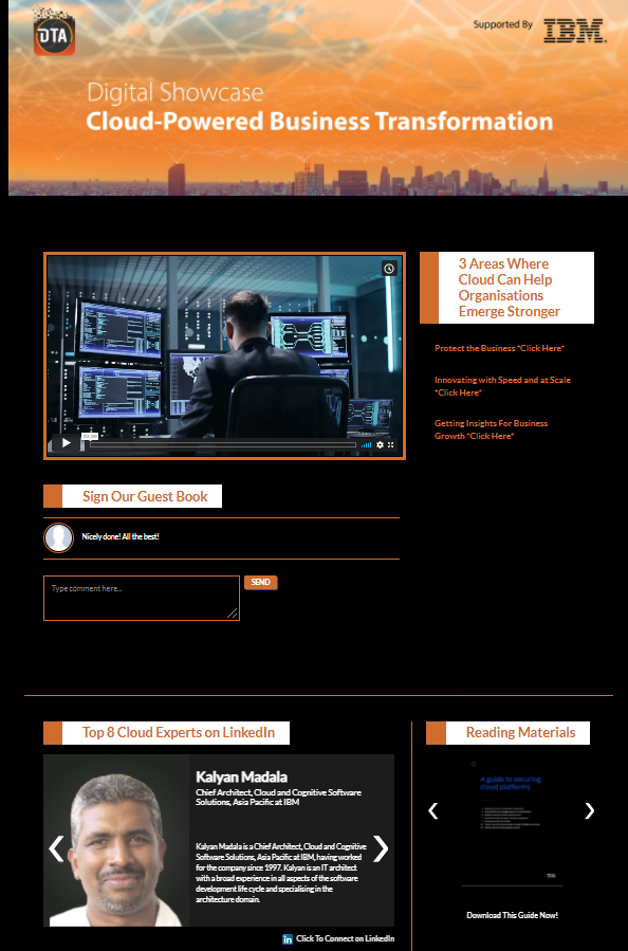 Disruptive Tech Asean Digital Showcase - Cloud Powered Business Transformation Supported By IBM
The world is changing now with the COVID-19 pandemic still around. This has put up a new perspective on what matters most to organisations and their workforces. The current situation has necessitated many to accelerate their digital transformation journey and rely more on technologies such as the cloud.
However, many factors need to be taken into consideration as they adapt to the new normal.
Register now for this IBM Digital Showcase where you will be able to learn and understand the importance of cloud to help organisations emerge stronger by helping to build capabilities across three key imperatives: protecting the business, innovating with speed and at scale, and getting insights for business growth.