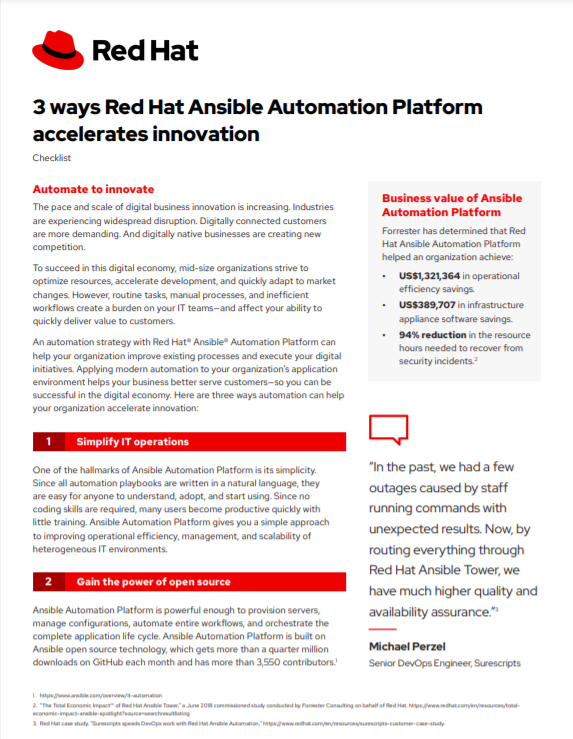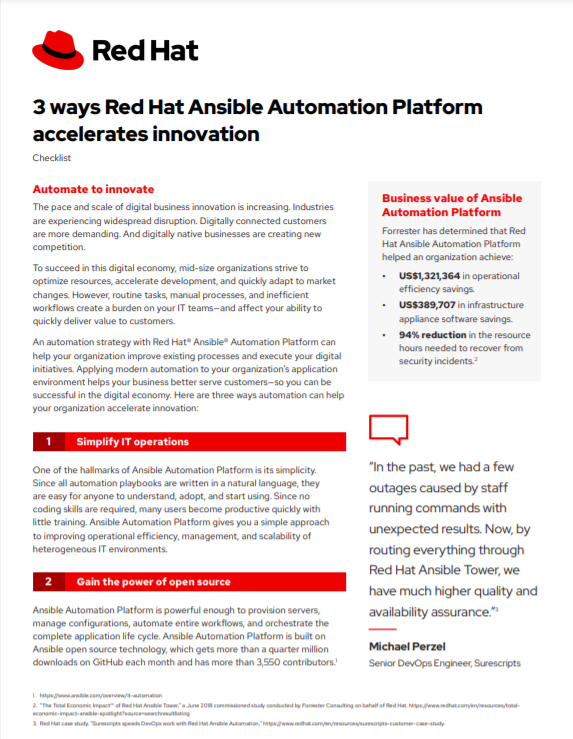 Checklist -3 ways Red Hat Ansible Automation Platform accelerates innovation

The pace and scale of digital business innovation is increasing. Industries are experiencing widespread disruption. Digitally connected customers are more demanding. And digitally native businesses are creating new competition.
Download this checklist to find out more on how the 3 ways that Red Hat can help you to accelerate your business innovation with Ansible Automation Platform.