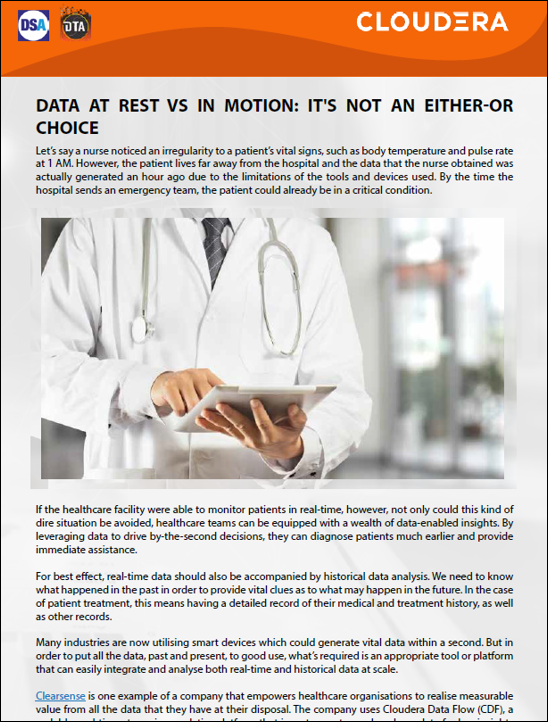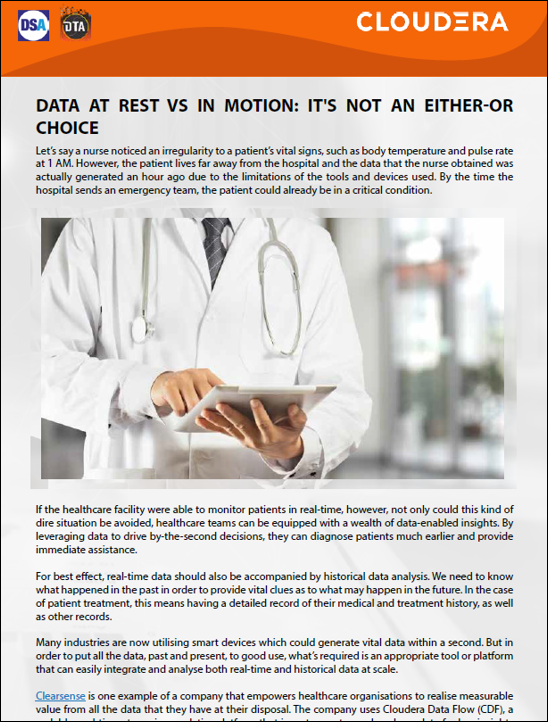 Analysing data in the past was difficult and complex. But time has change.
Healthcare facilities have encountered this issue in the past due to the limitations of the tools and devices used; so they would really benefit from real-time data; so that they can diagnose patients much earlier and provide immediate assistance.
When it comes to data in motion or data at rest, you don't have to pick and choose between the two. Why?
Download this article to find how Cloudera enables enterprises to leverage both data in motion and data at rest, so you can get the best of both worlds.
Cloudera 's privacy and data policy

Cloudera's terms and condition