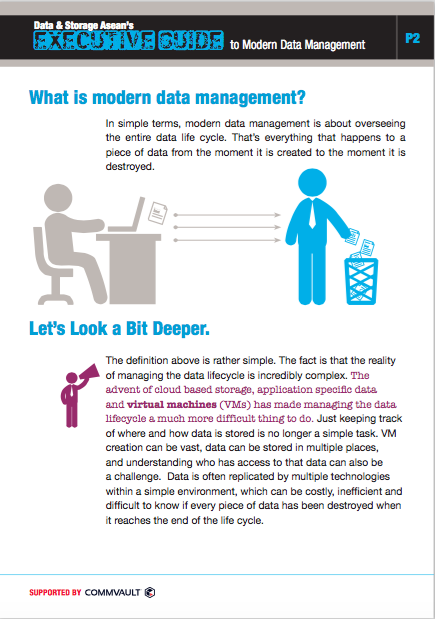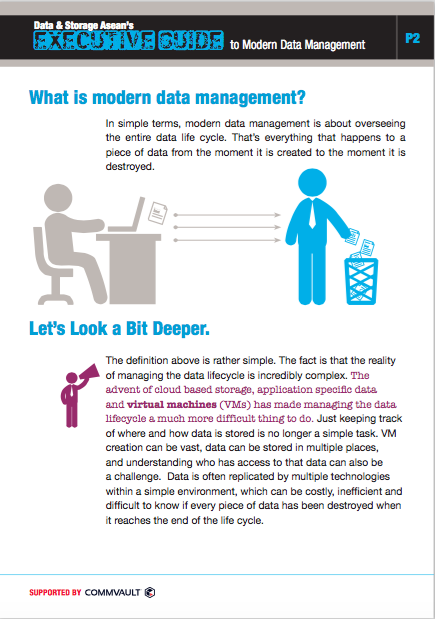 Data & Storage Asean Executive Guides aim to take a complex technical subject and explain in "executive level" terms.
By Executive level we mean that we provide enough of a basic overview of the technology combined with business benefits to be useful for an executive that wants to be able to converse with IT professionals on the subject.
But these guides are not just for executives, whether you are technical or commercial these guides are great way to inform yourself quickly about a specific technology.
This Executive Guide to MODERN DATA MANAGEMENT is Supported by CommVault. If you want an understanding of the core basic details of Modern Data Management - everything that occurs to a piece of data during its entire data life cycle - this guide will give you the fundamentals to talk intelligently on the subject.
Click the red download now to get your copy of the this ebooklet immediately.