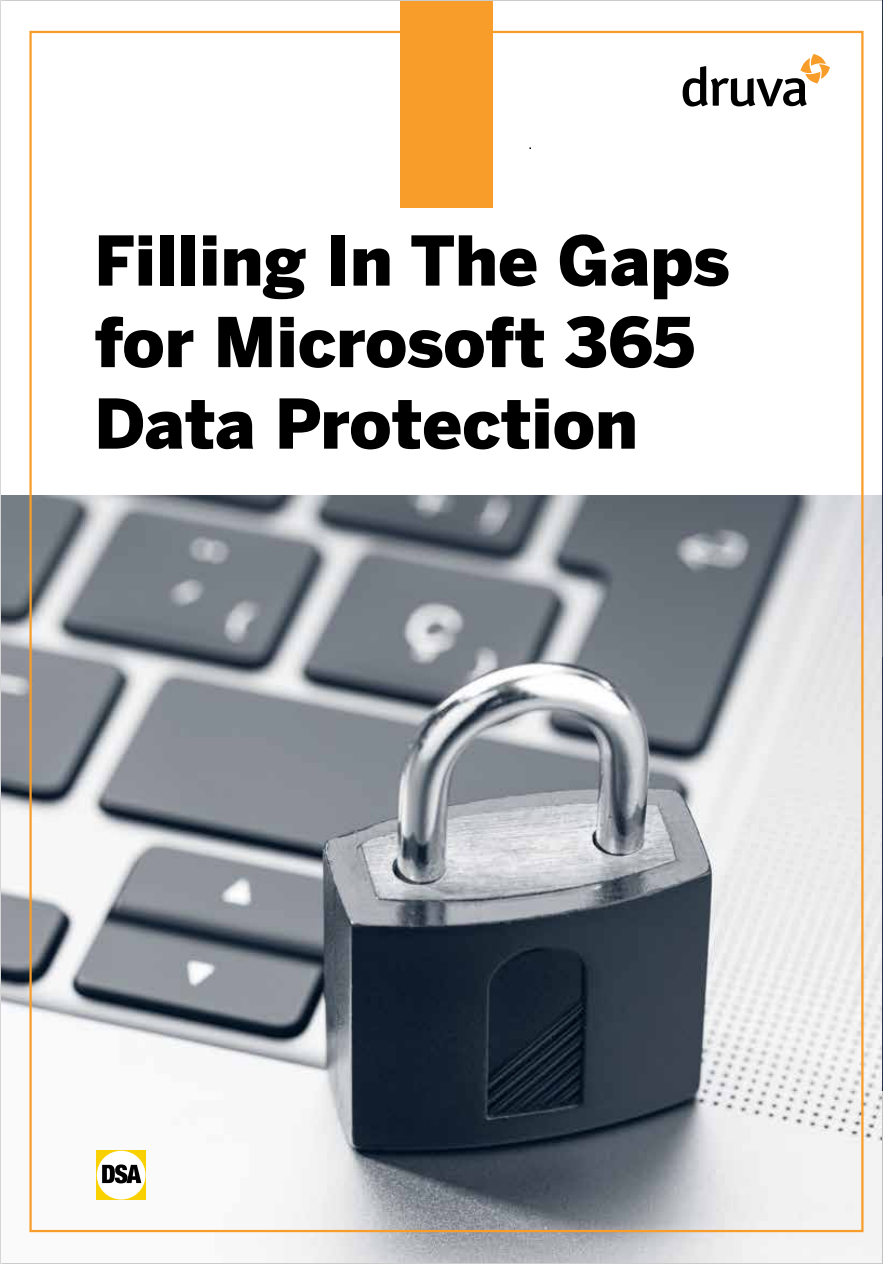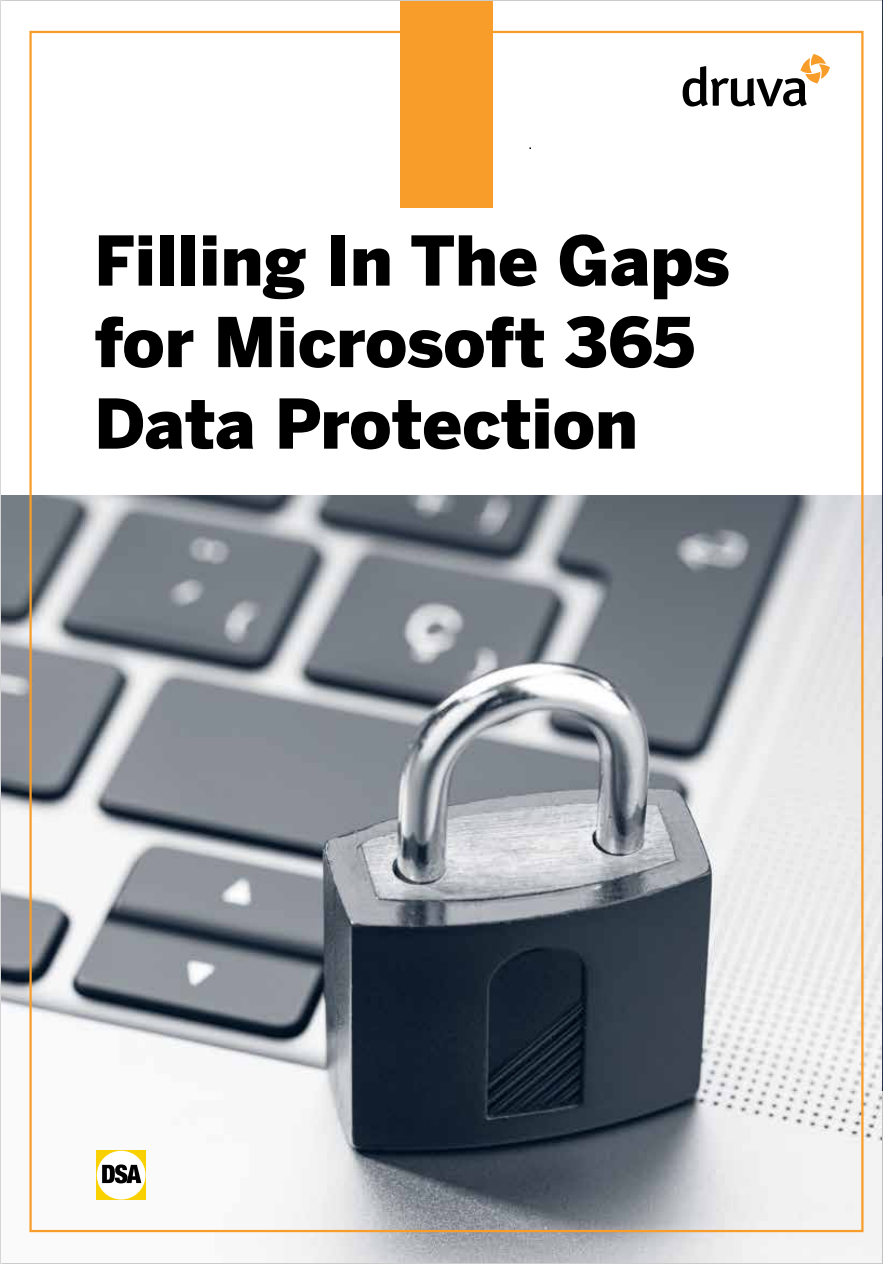 Filling In The Gaps for Microsoft 365 Data Protection

While it is true that Microsoft 365 offers a degree of protection, it is the basic kind, and it is up to you if you will subscribe to the suite's range of data protection features, like Azure Information Protection and data loss prevention. These features, though, do not come cheap, with the basic F3 license adding $8 to each individual subscription.

Fortunately, data protection experts such as Druva are offering cost-effective data protection alternatives for enterprises relying on Microsoft 365. These alternatives, which replicate Microsoft 365's F3, E3, and E5 data protection plans, are discussed in this ebook, along with the different ways organisations can leverage each. The latter half of this ebook then illustrates through various use cases the cost-benefits of deploying a cloud-based data protection solution that is built for M365.
Download this ebook, to learn about Druva's data protection capabilities and how Druva is a cost-effective data protection solution for enterprises using Microsoft 365.