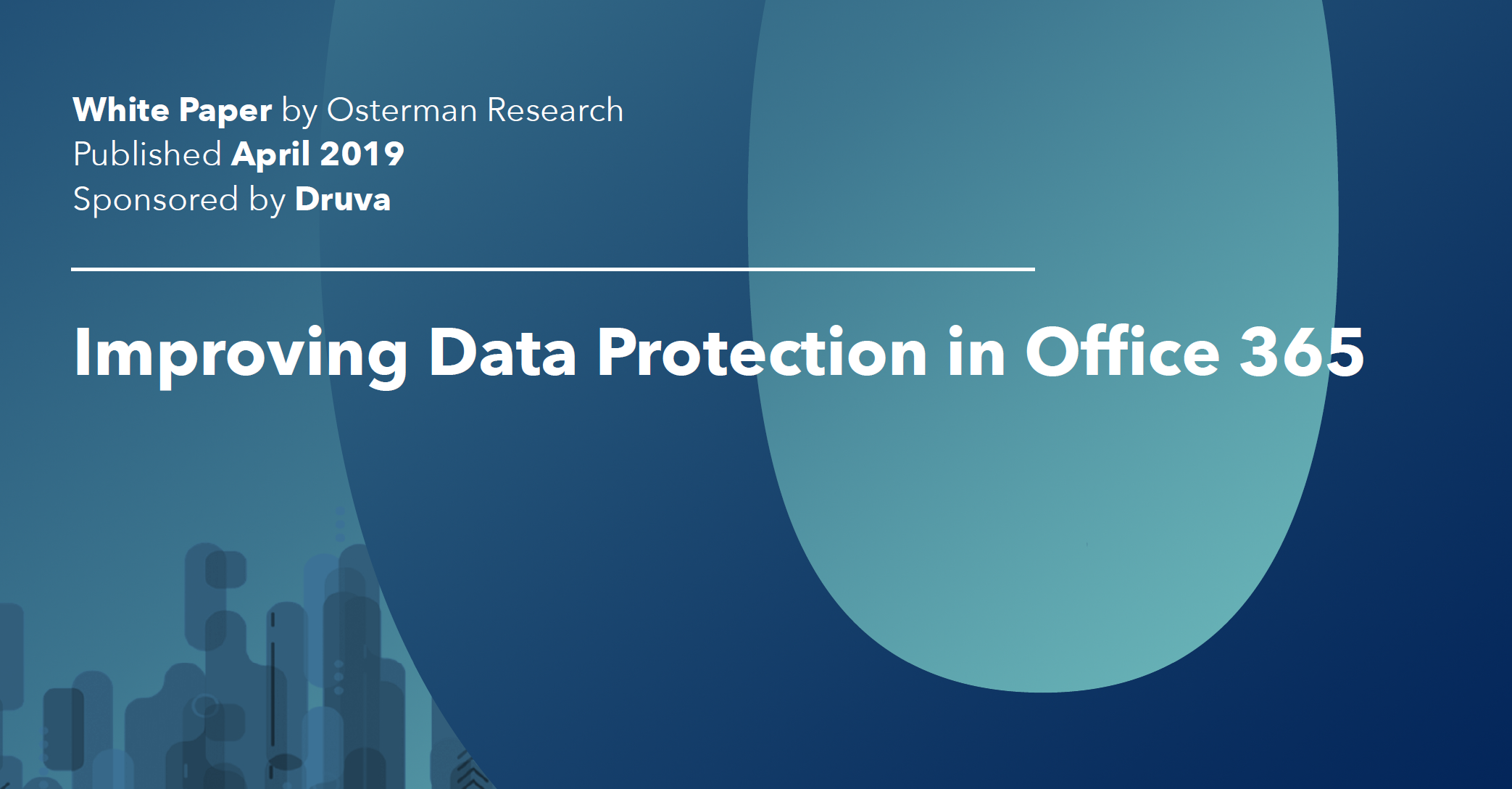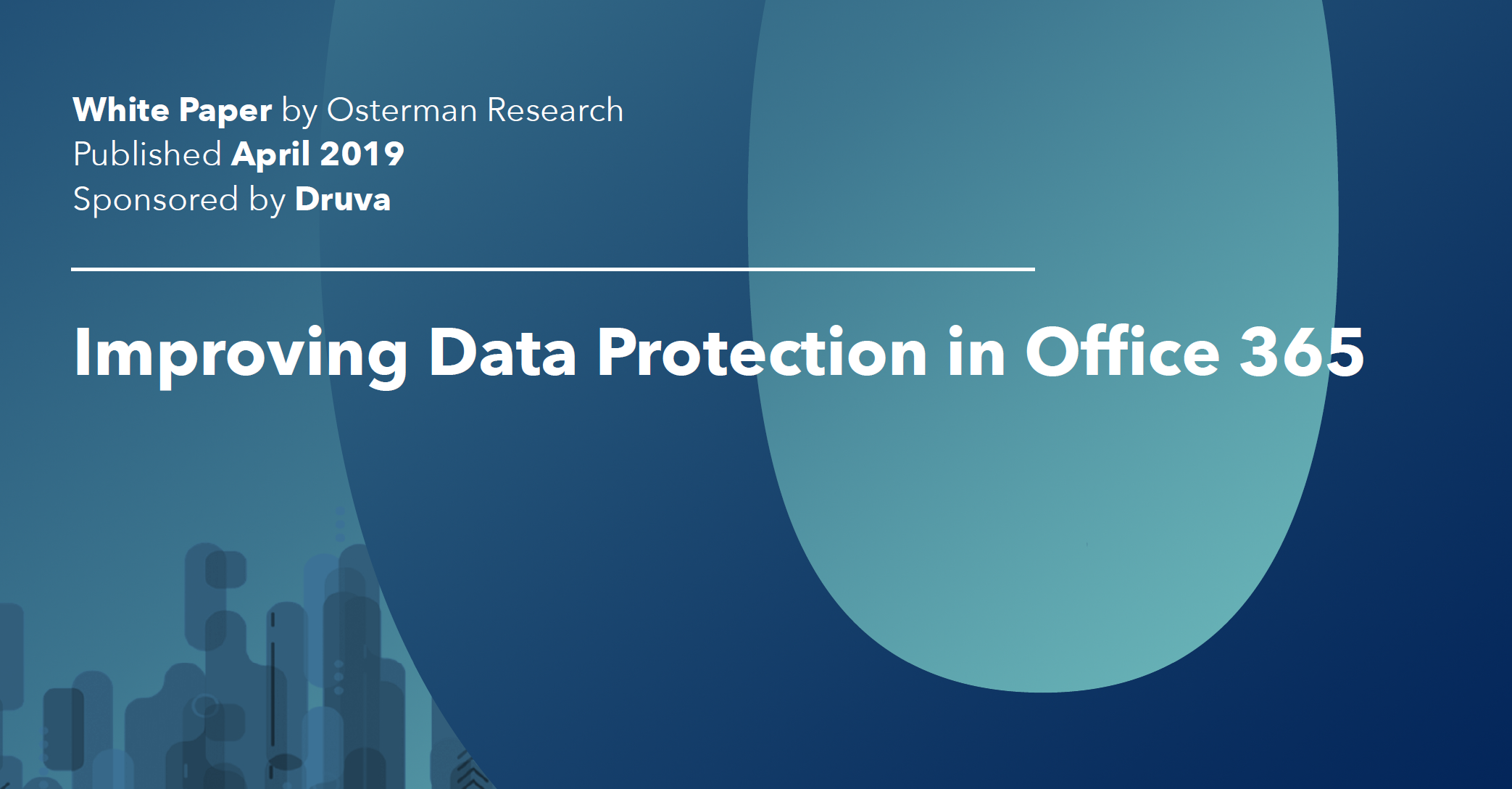 Download:

Improving Data Protection in Office 365

Despite the appeal and utility of Office 365, there are some areas of functionality where things can be improved.

Reduce the risk of Office 365 and SaaS data loss via corruption, accidental or intentional deletion, and targeted Office 365 malware/ransomware attacks. Easily identify and recover back as needed.

Choose

'Yes'

to have a Druva representative discuss with you about comprehensive backup, recovery and archival for Office 365, G Suite and Salesforce for your

organisation

.