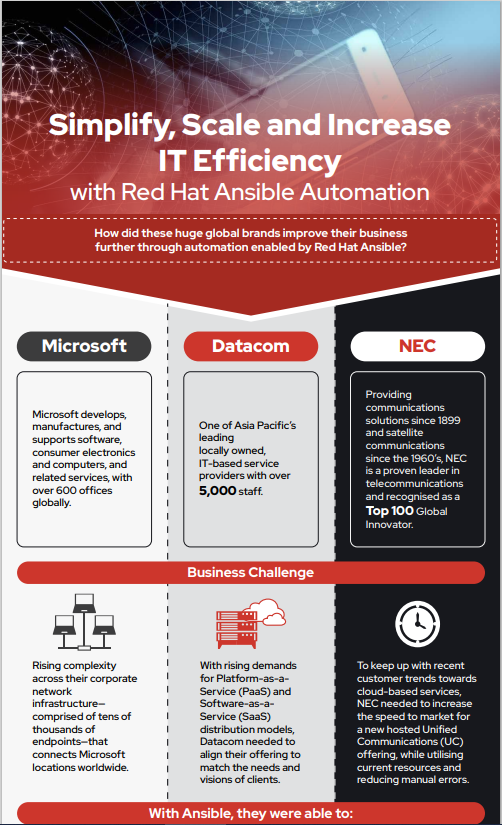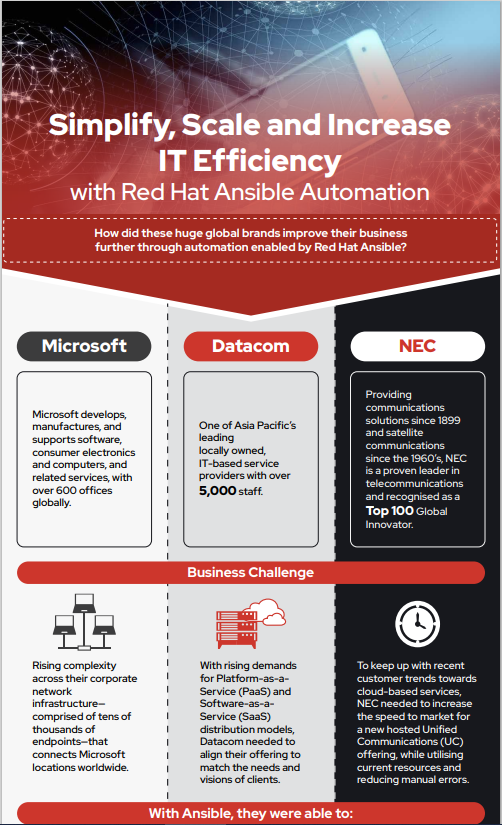 Infographic: Simplify, Scale and Increase IT Efficiency

With growth and success, comes new challenges.
Some of the biggest global brands, Microsoft, Datacom and NEC were able to overcome their most significant IT challenges by using Red Hat Ansible Automation to improve their business further.
Find out what it did for them and how it can also benefit you and your business.
Download the infographic here.