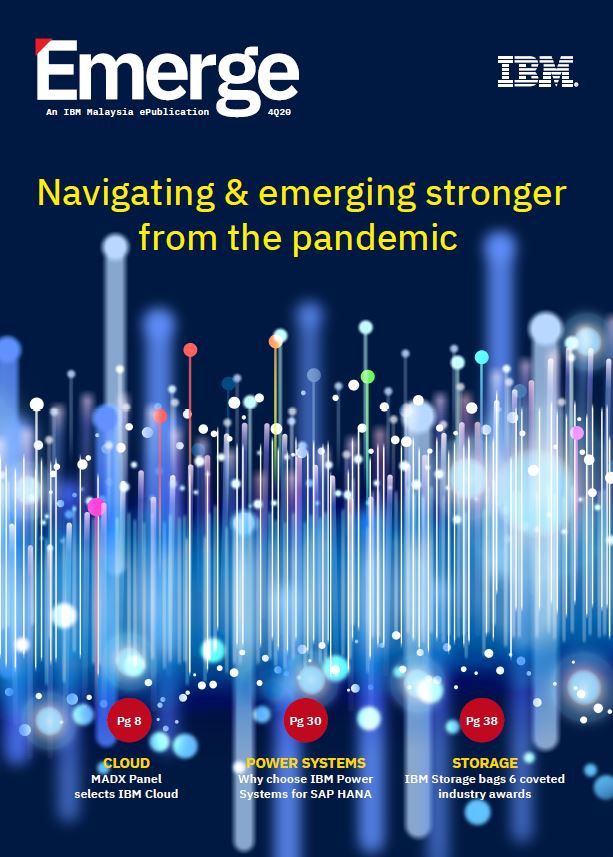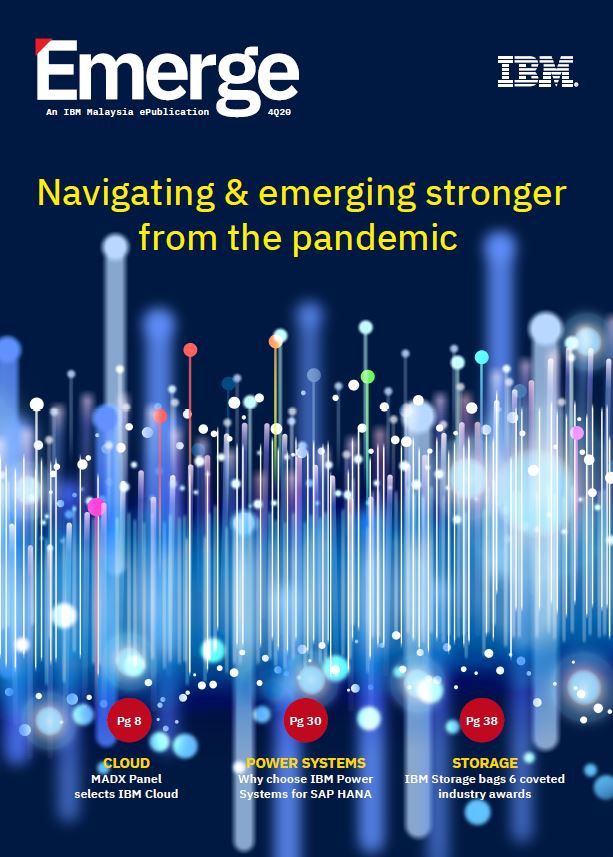 Navigating & emerging stronger from the pandemic
IBM Malaysia is proud to present the inaugural edition of Emerge. This quarterly newsletter condenses complex subjects into digestible formats to quickly give you the best, high-level insights on technology trends and developments. And keep you on top of the new technologies shaping your industry, which is essential to drive innovation, accomplish business goals, and to navigate and emerge stronger post pandemic.
This first edition of Emerge will give you great insights on how IBM is helping clients across industries to turn their business and operational challenges into success through the adoption of innovative technologies. IBM is also sharing their latest offerings and solutions that can help your business modernize operations and accelerate future growth.
Download this e-Book to find out more.