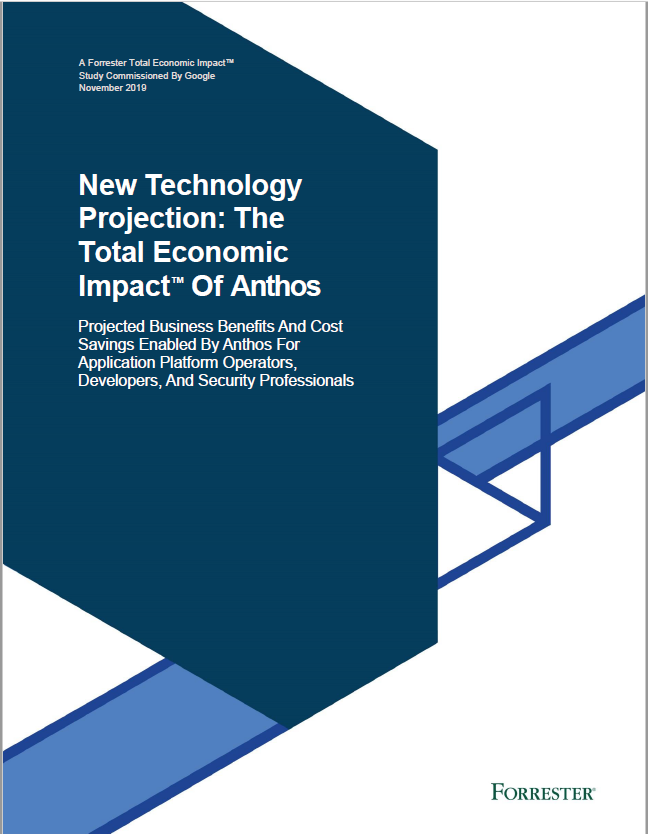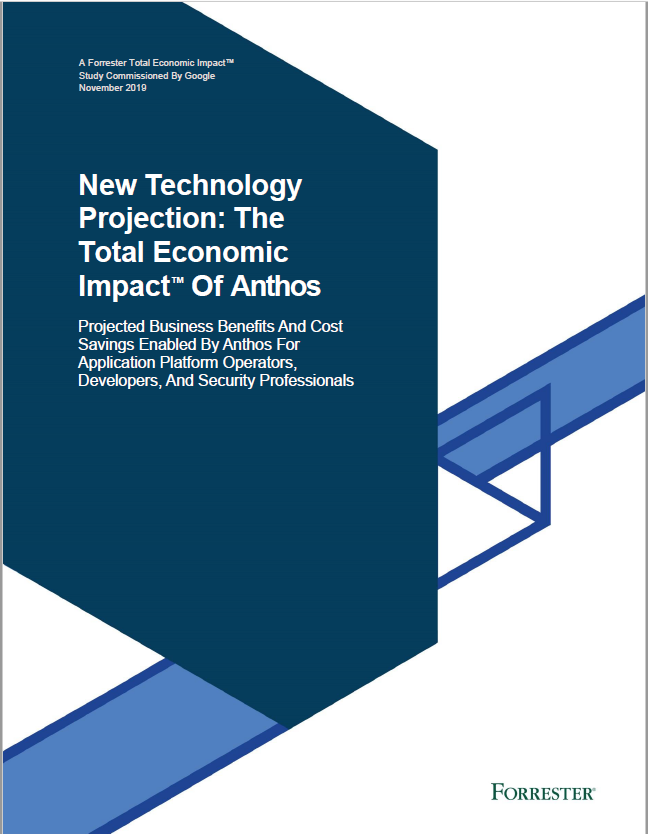 New Technology Projection: The Total Economic Impact™ Of Anthos
Anthos is Google Cloud's application modernization platform for hybrid cloud environments. It offers a packaged and integrated set of cloud-native tools and services, based on leading open source technologies, that aims to simplify and accelerate app modernization both on-premises and in public clouds.
Google commissioned Forrester Consulting to conduct a New Technology Total Economic Impact™ (TEI) study and examine the potential ROI enterprises may realize by deploying Anthos. The purpose of this study is to provide readers with a framework to evaluate the potential financial impact of Anthos on their organizations. Forrester interviewed five Anthos customers and one Istio service mesh user to evaluate the benefits, costs, and risks of an investment in Anthos.
To learn more, download this studies for more details.