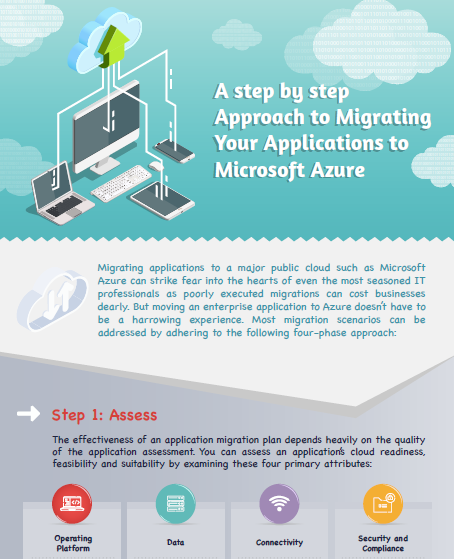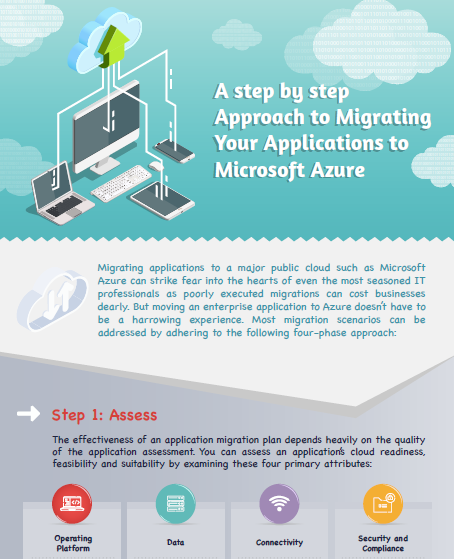 Infographic: A step by step Approach to Migrating Your Applications to Microsoft Azure
Migrating your applications to a public cloud like Microsoft Azure requires a well thought out strategy so the migration can be implemented successfully. Although cloud migration can be quite a challenging undertaking, it is becoming a top priority for businesses worldwide because it provides them with opportunity to not only improve their flexibility, reduce costs and focus on their core competencies, but ultimately, to fully transform how they operate.

To find out what are the step-by-step processes that will ensure a successful migration to Microsoft Azure, download this infographic for more details.