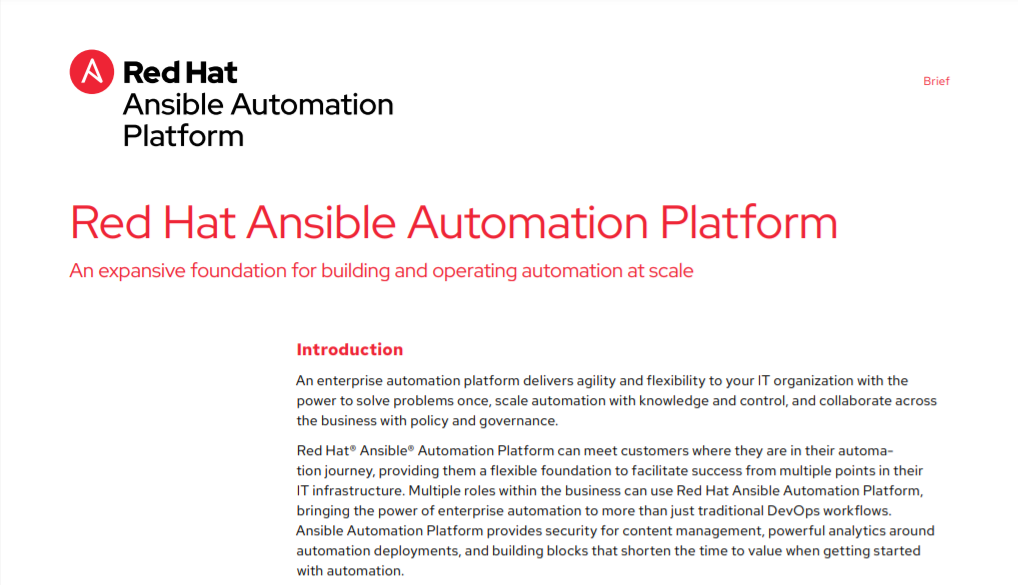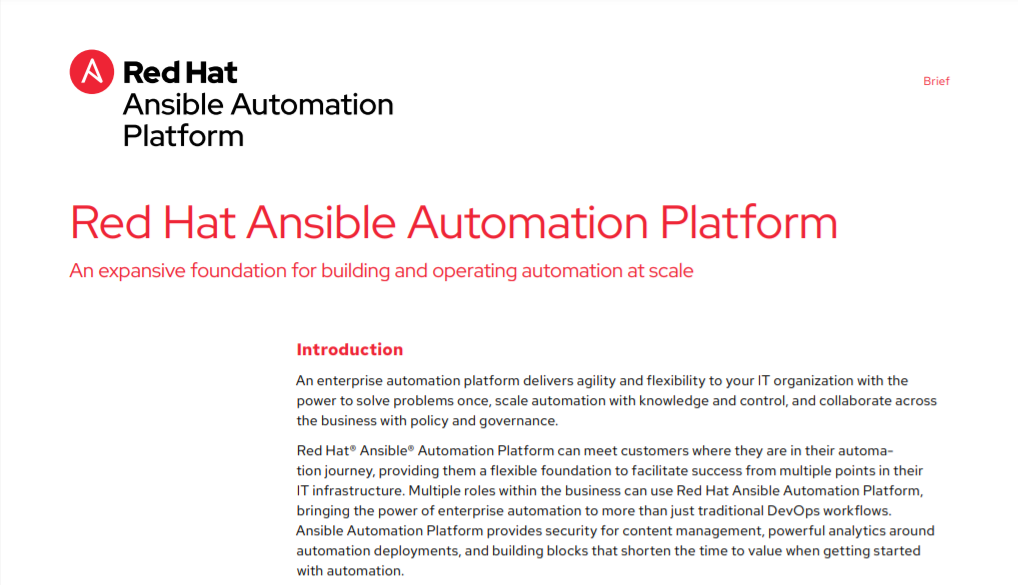 Guide: Red Hat Ansible Automation Platform

An enterprise automation platform delivers agility and flexibility to your IT organization with the power to solve problems once, scale automation with knowledge and control, and collaborate across the business with policy and governance.

Red Hat® Ansible® Automation Platform can meet customers where they are in their automation journey, providing them a flexible foundation to facilitate success from multiple points in their IT infrastructure.
To find out how you can ensure a successful and cost-effective automation platform with Ingram Micro, download this guide.