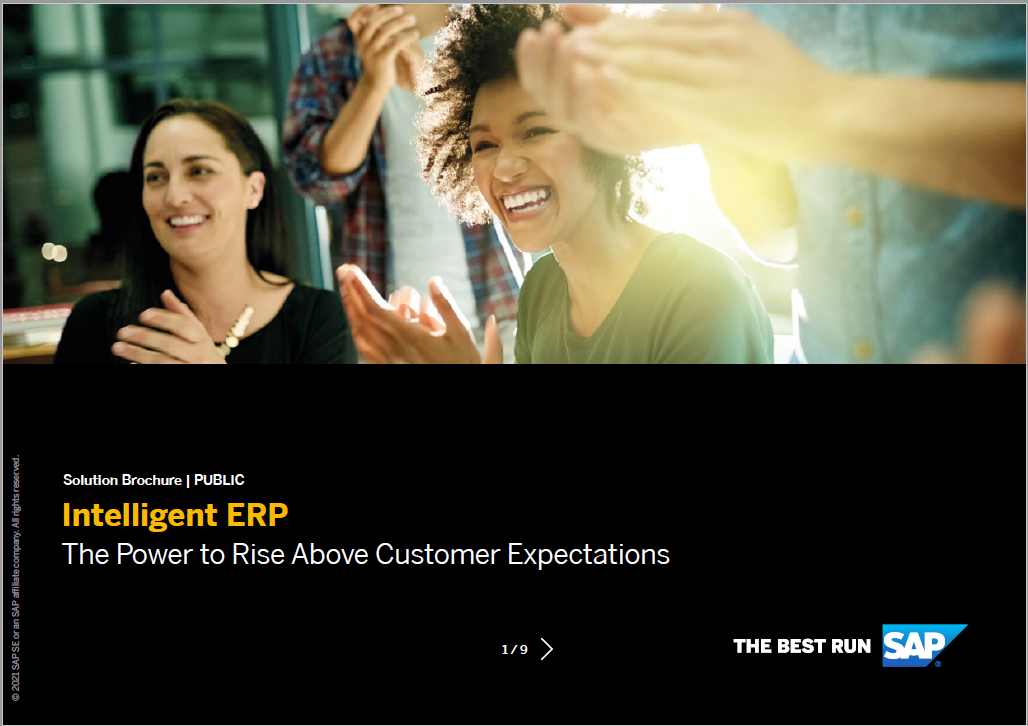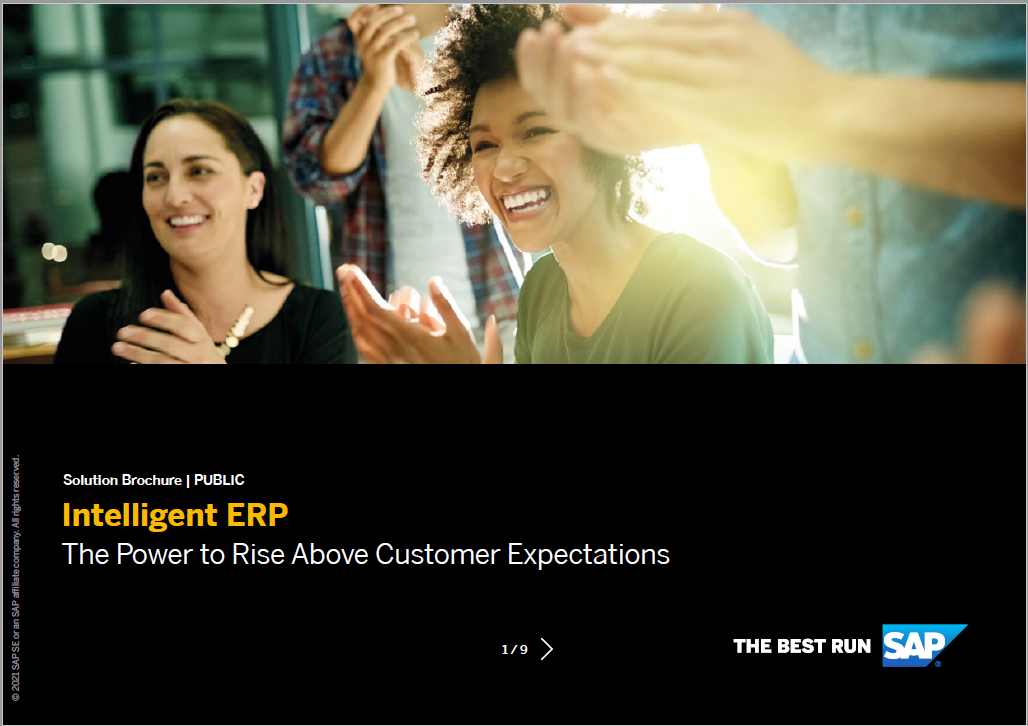 [Solution Brochure | PUBLIC ©] Intelligent ERP - The Power to Rise Above Customer Expectations
The predictive analytics, situation handling,
and process automation of Intelligent ERP endows you with immediate access to live data insights, enabling advanced decision-making on-the-fly, and enhanced customer response times.
Moreover, having your Intelligent ERP in the Cloud hands you faster reporting accessible from anywhere 24/7 on any kind of device.
Download now to learn more.