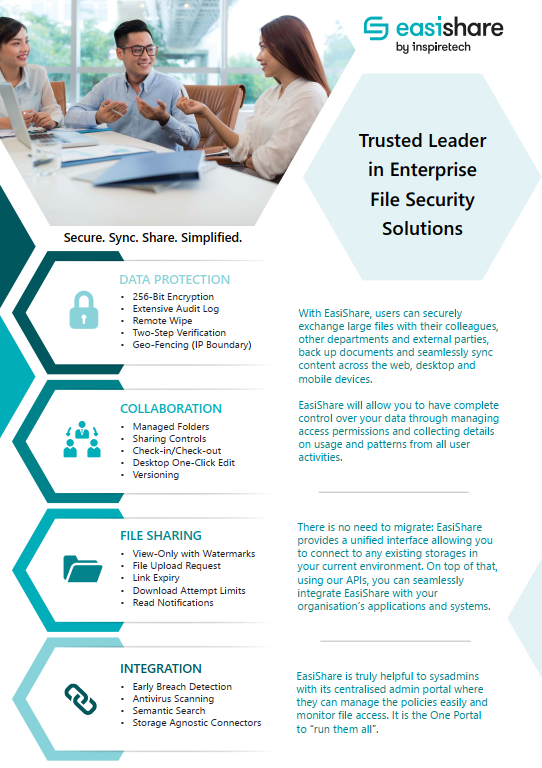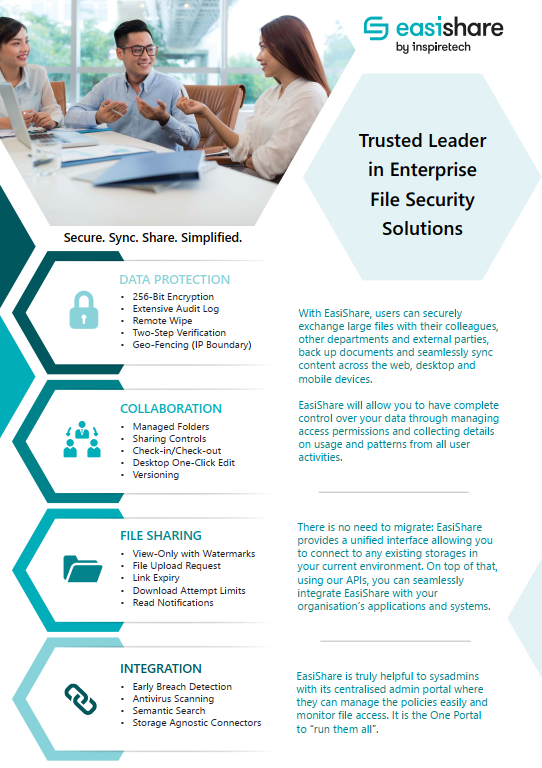 Top 5 Features You Should Look For in an Enterprise File Sharing Platform
With the proliferation of data in today's digital landscape, there is also a need for enterprises to safely enable employees, partners or customers, to share files, documents, photos and videos across multiple devices. Such capability is possible through an Enterprise File Sync and Sharing (EFSS) platform, allowing organisations to improve the management of workflows of their workforce.
With the advancement of technology, various cloud-based file syncing and sharing services have emerged. Although EFSS platforms can still be utilised on-prem, organisations are increasingly using cloud-based services for their EFSS needs, since they offer more benefits and capabilities.
It is important for companies to have a secure and reliable file sharing platform to enable better communication and collaboration, as well as visibility and management of their data. The rising remote work culture has only increased the need for EFSS services, as it can prevent employees from using consumer-based file sharing apps, effectively mitigating shadow IT.
Download this brief solution to find out more about file security solutions to give you the maximum productivity and security at work, whatever environment you have.