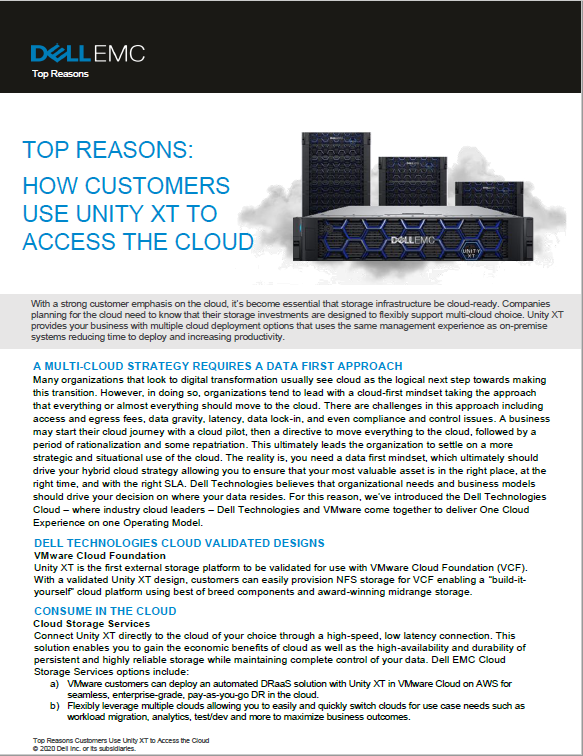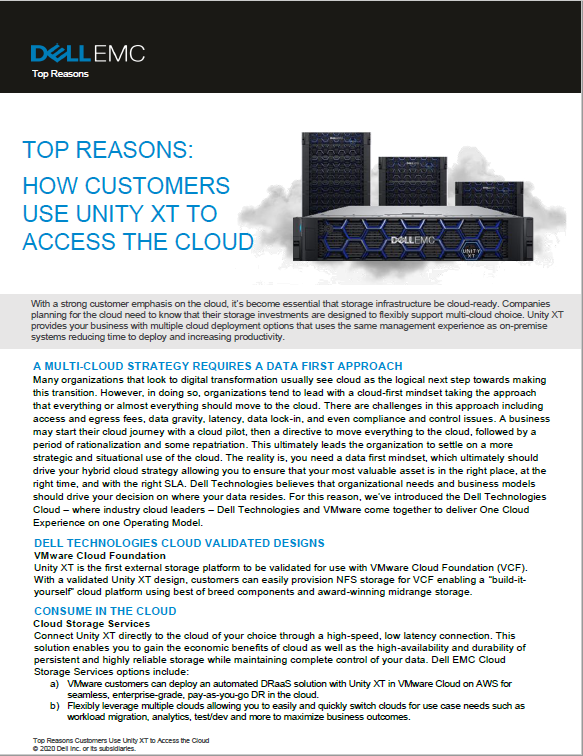 Download:
White Paper - TOP REASONS: HOW CUSTOMERS USE UNITY XT TO ACCESS THE CLOUD
With a strong customer emphasis on the cloud, it's become essential that storage infrastructure be cloud-ready. Companies planning for the cloud need to know that their storage investments are designed to flexibly support multi-cloud choice. Unity XT provides your business with multiple cloud deployment options that uses the same management experience as on-premise systems reducing time to deploy and increasing productivity.

Learn More about what Dell Technologies with Intel® can do for your business.

Dell Technologies and its group of companies