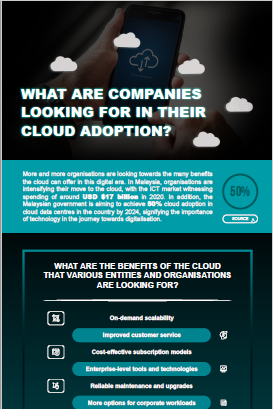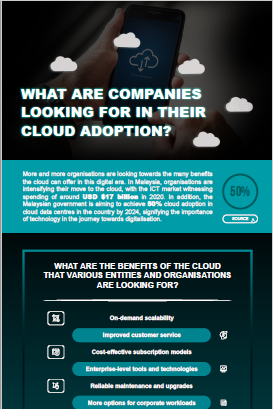 WHAT ARE COMPANIES LOOKING FOR IN THEIR CLOUD ADOPTION?
More and more organizations are looking towards the many benefits the cloud can offer in this digital era. In Malaysia, organizations are intensifying their move to the cloud, with the ICT market witnessing spending of around USD $17 billion in 2020. In addition, the Malaysian government is aiming to achieve 50% cloud adoption in cloud data centres in the country by 2024, signifying the importance of technology in the journey towards digitalisation.
To learn more, download this Infographic.